Kebnekaise 1998
These are some pictures from a walking tour in the Kebnekaise mountains, in August 1998. On the trip with me were Patrick "Ossian", Ulf och Nicklas.
( Click the pics for bigger size )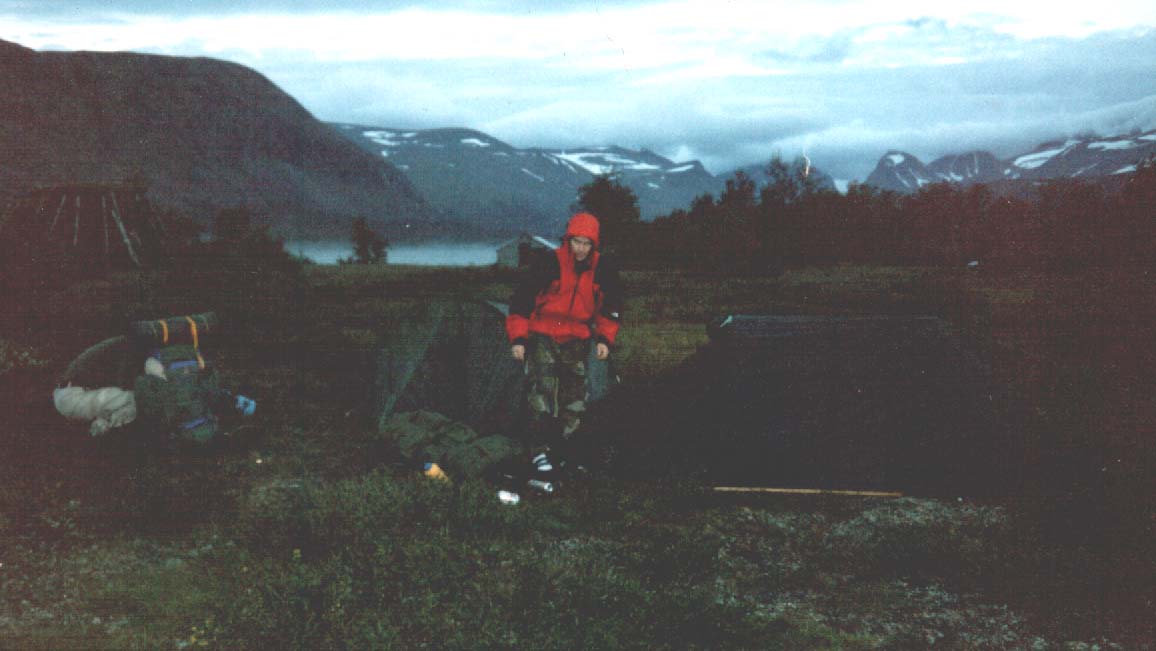 (Aug 3:rd) Morning after the first nigth. It is still very early in the morning.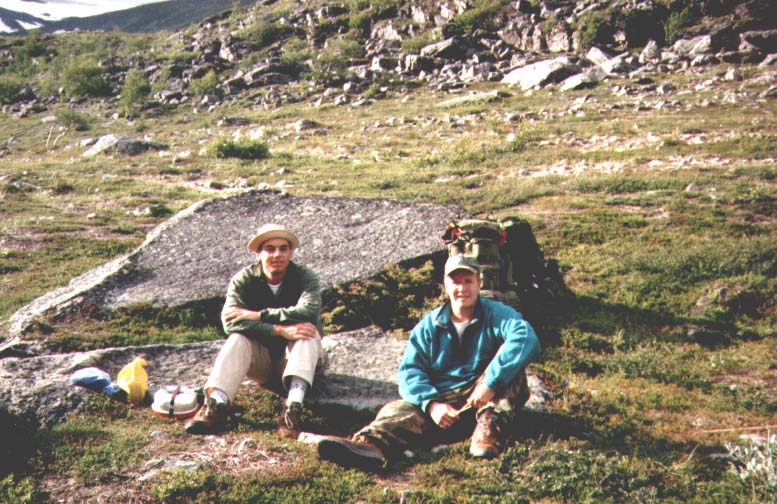 This is from one of the many breaks on our way to Kebnekaise. Warm weather, sunny sky what else can you ask for?
Last bridge before entering The Kebnekaise area.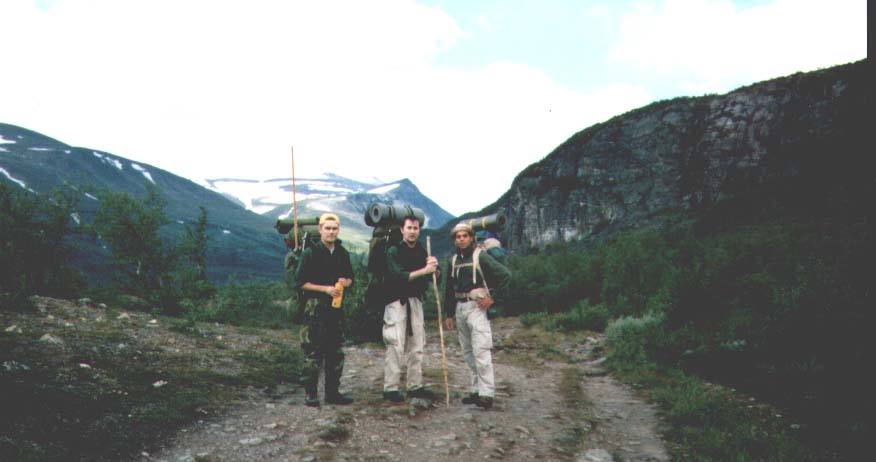 Lads on a line, from left to right: Ossian, Ulf och Niklas. This was on the way to the campground.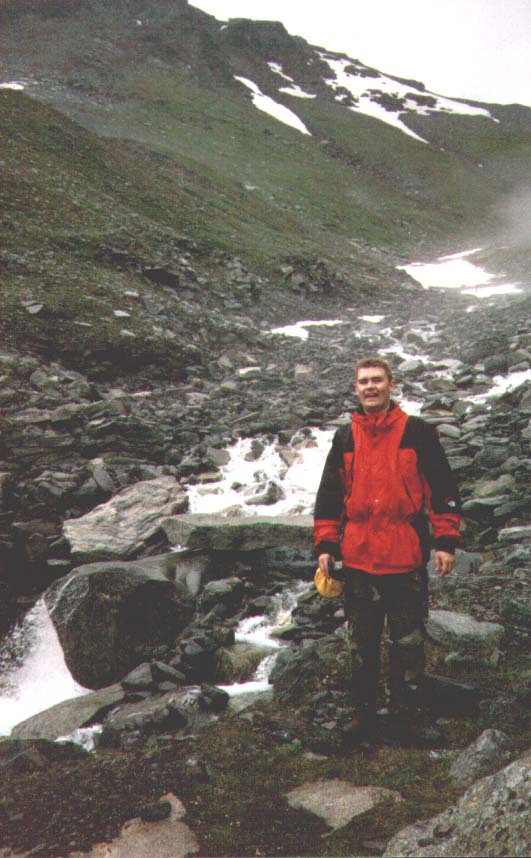 (Aug 4:th) I have no idea why Ossian is this happy, it was cold and rainy, but anyway this is on the way to the top.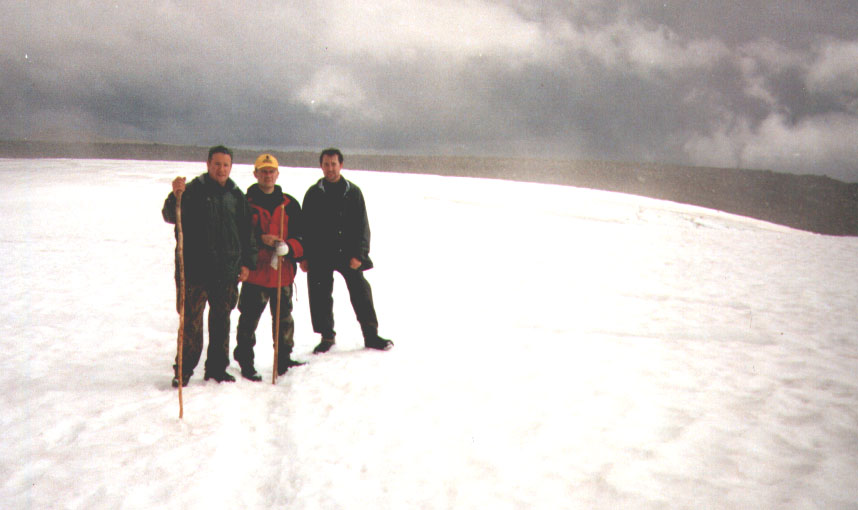 This is at Björlings glacier. The weather was still quite nice, but check out the clouds!!!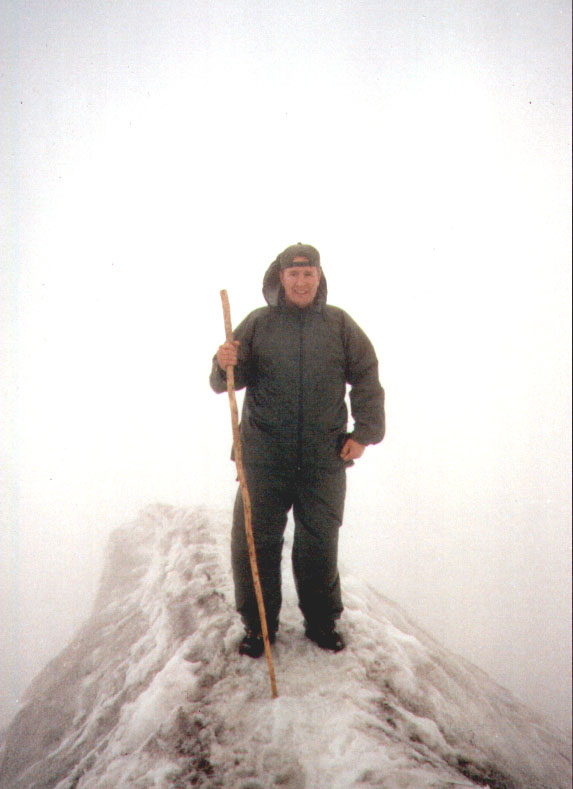 Finally at the top. Really cold and foggy, you could only see a few yards. NOT to comfortable 7000 feet above water.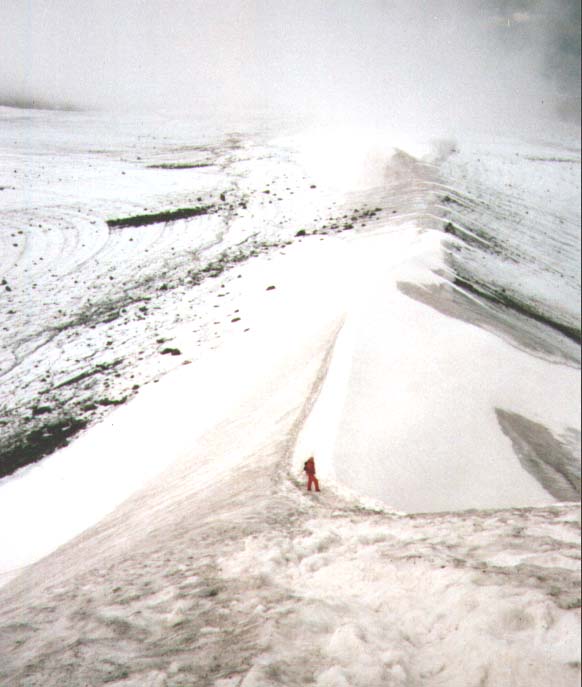 On the way down from the top, steep and slippery.
Niklas in red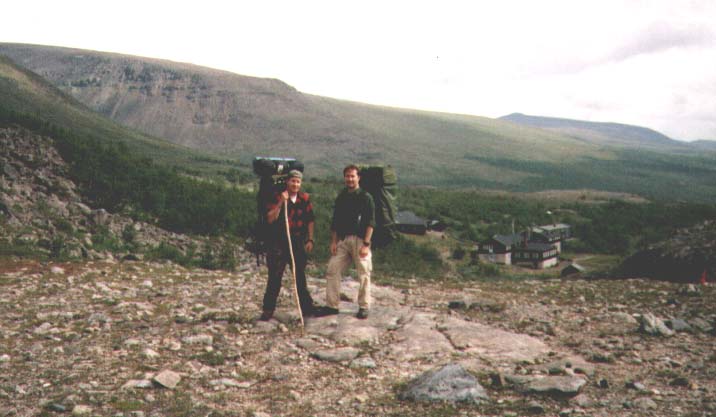 (Aug 5:th) Adventure over, on our way back to the car. Me and Ulf with the Kebnekaise Mountainhouse in the background.
More pictures here. Ulf Nilruds pictures from the same trip.